No One: The Pop Star of Tomorrow
Showcased at the "Perspectives" exhibition at SomARTS gallery, 2019
Creative Direction, Ideation, 3D Rendering, Design 
The following project was an interdisciplinary endeavor meant to question what the future of pop music and technology might look like. I constructed a bedroom scene as a means to depict the intersection of pop music, technology, and youth culture. The bedroom is meant to belong to a young super fan of No One–a fictional computer generated pop star of my creation, inspired by the likes of actual CGI Influencers like Brud's 'Lil Miquela', and fictional pop characters like Disney's Hannah Montana. 
To create the installation, I went through an artistic process that included branding the identity of a fictional future pop star, working in 3D modeling software to create visuals, and filling the space with unique magazine trimmings, advertisements, posters, stickers, album art, and much more. 
No One was created using an open source base mesh from Daz3D. The figure was later edited with varying surfaces and materials before being posed and added to compositions. Their gender-less, humanistic appearance was designed to appeal to and entice audiences, while remaining ethereal, enigmatic, and separate from the binary values of the traditional entertainment industry. 
​​​​​​​
​​​​​​​
Assorted stickers, ticket, setlist, photograph featured as a part of the experience.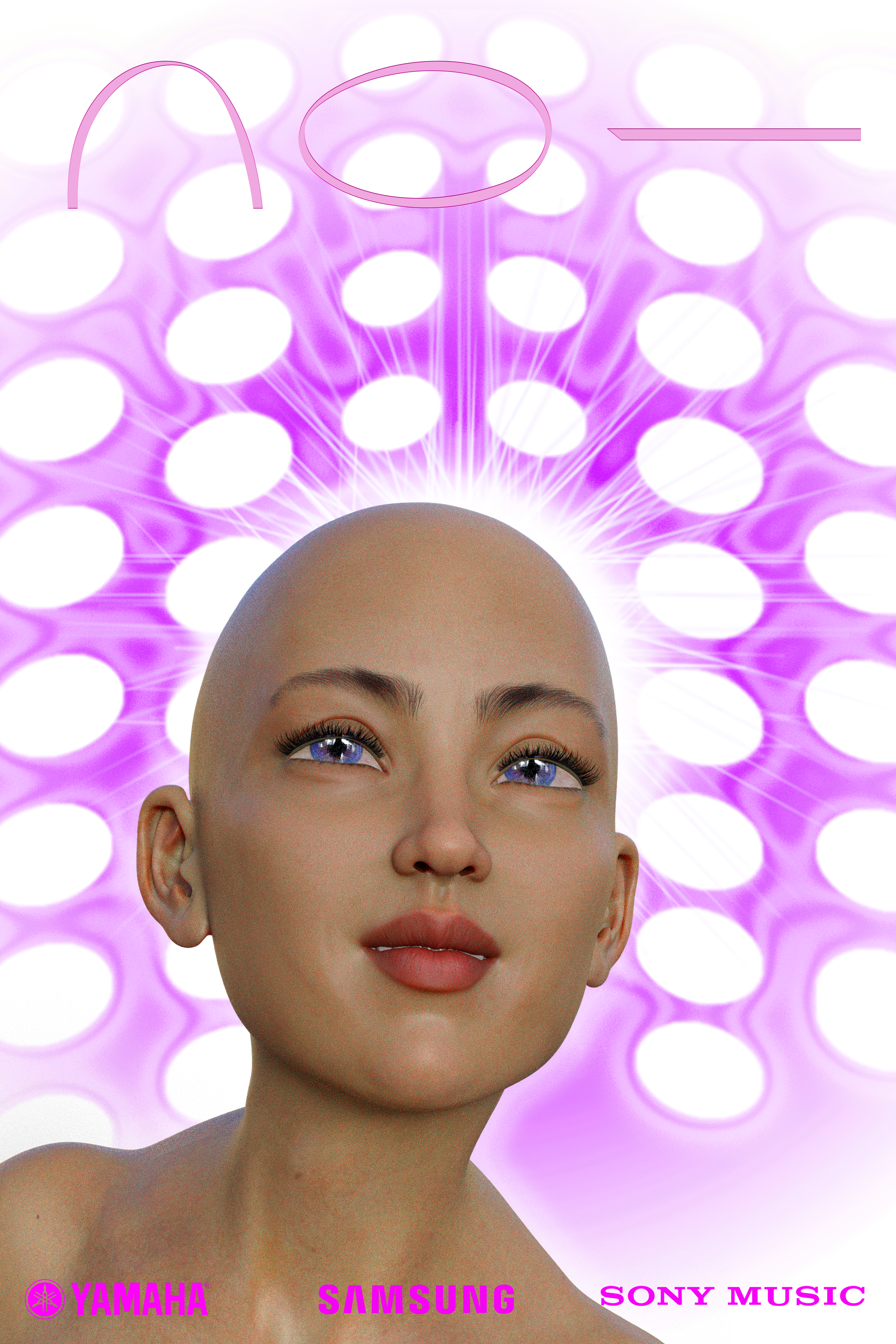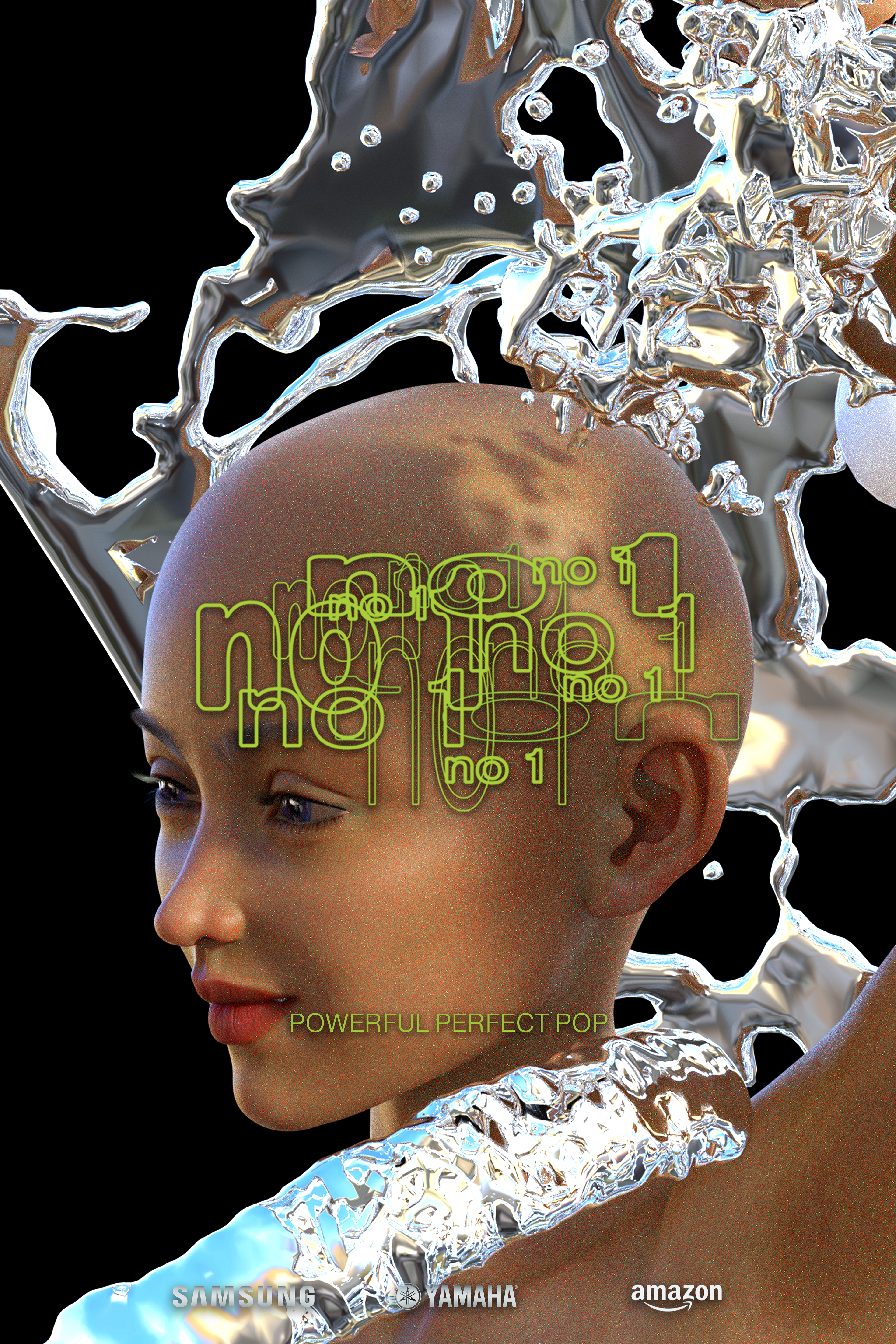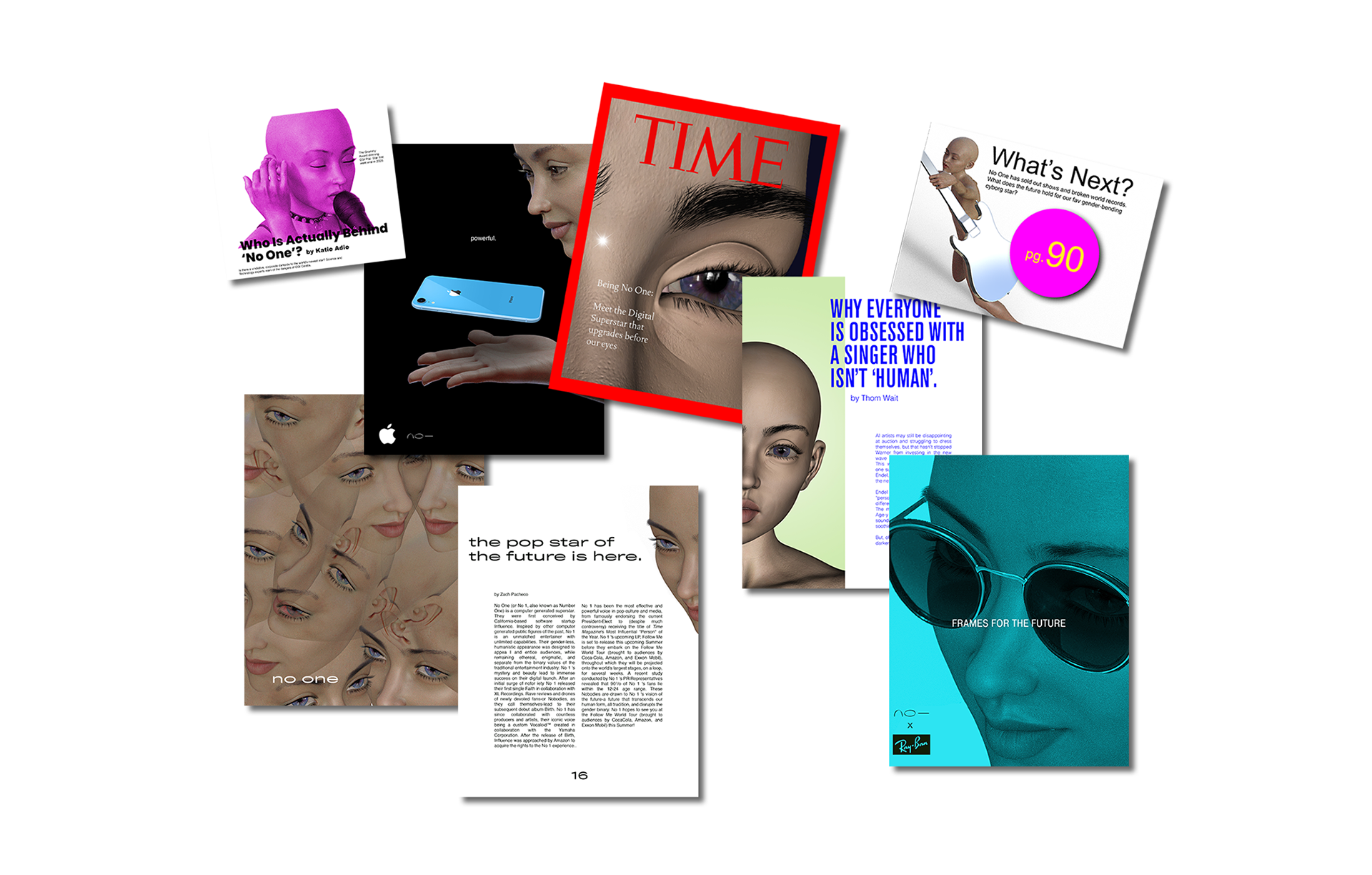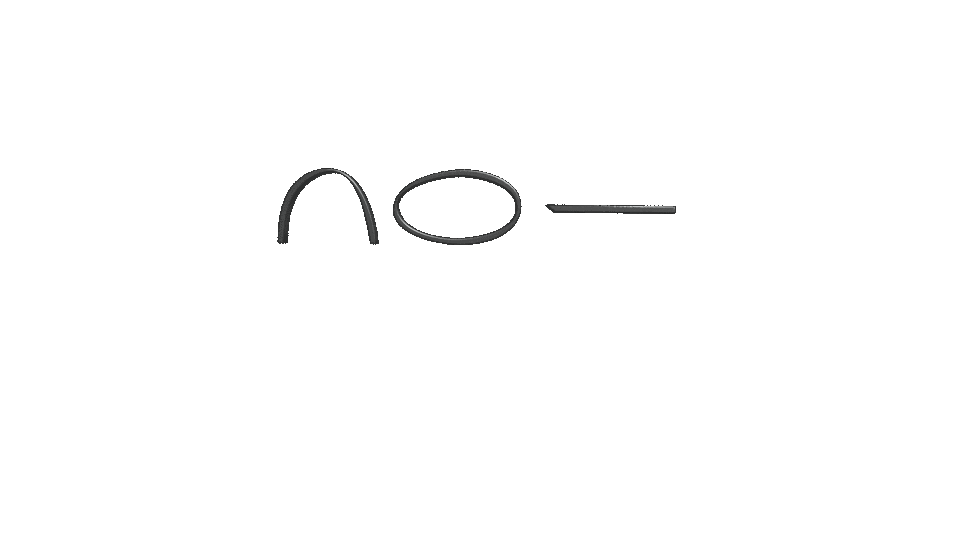 ​​​​​​​
The No One logo was designed to be minimal and futuristic, while carrying an iconic, symbolic weight. The forms are modeled after numbers to elude to coding languages and provide the logo with a visual that is as numerical as it is graphic. The logo exists in many forms–here it has been rendered and animated in Blender.
​​​​​​​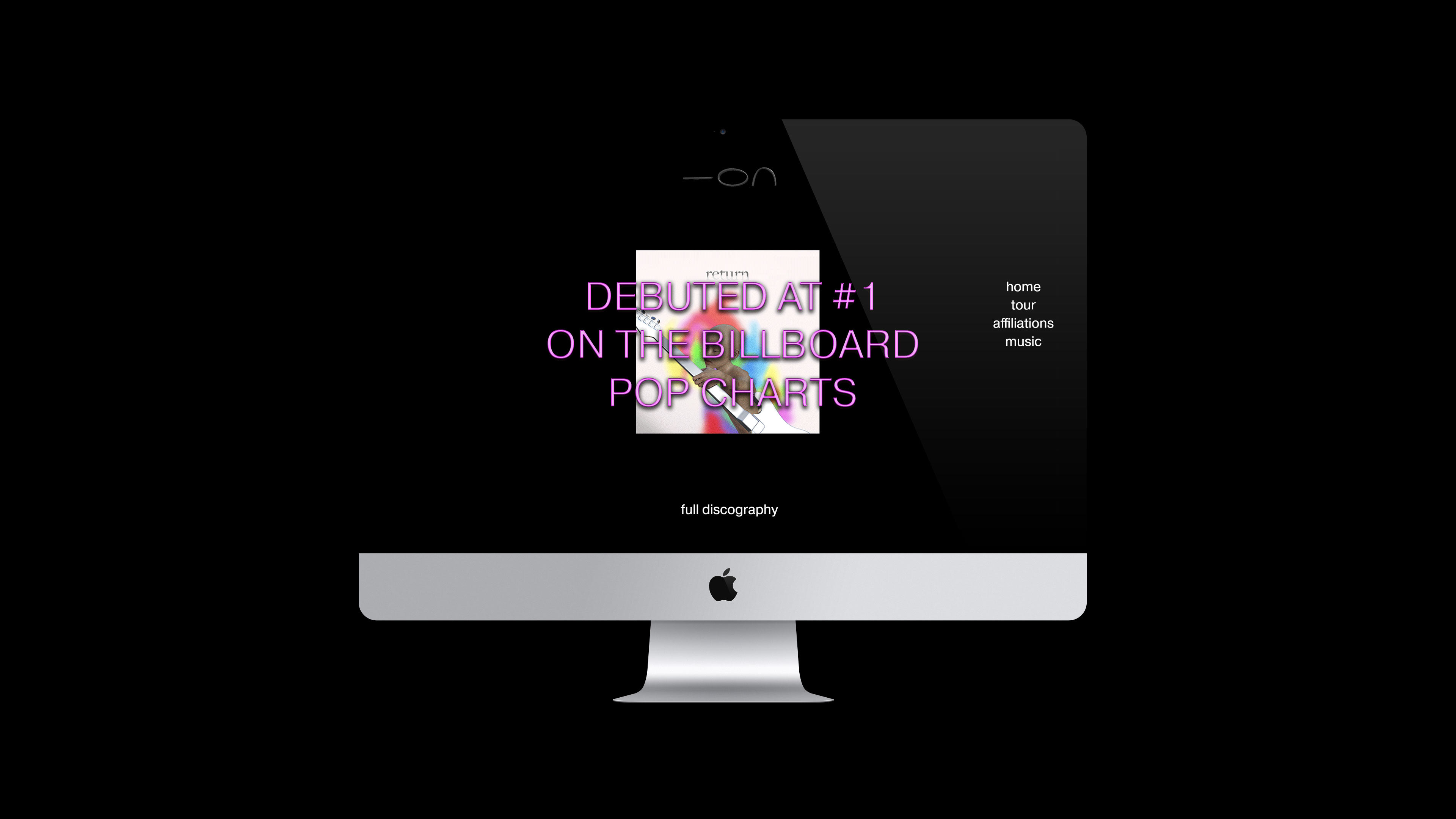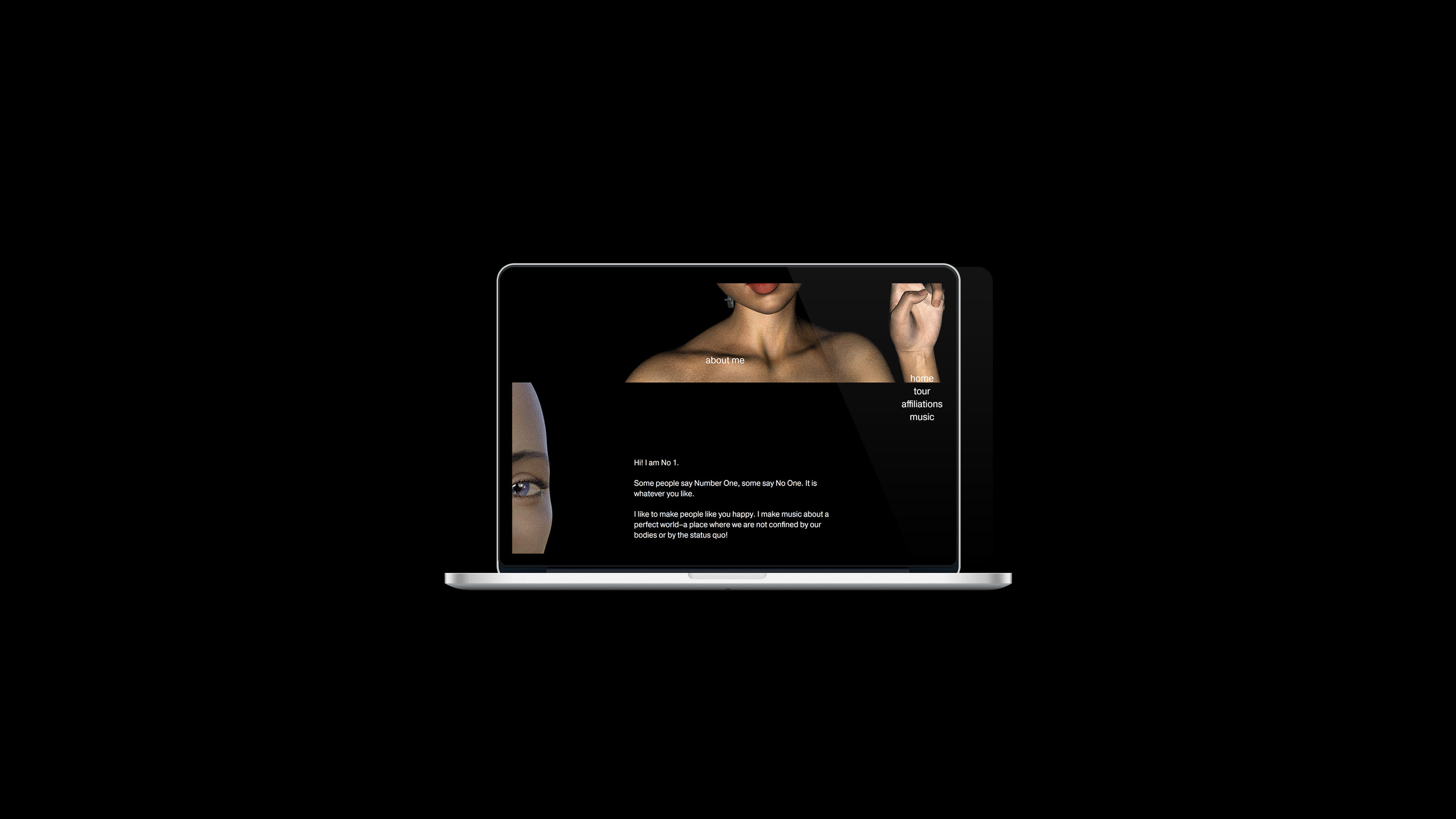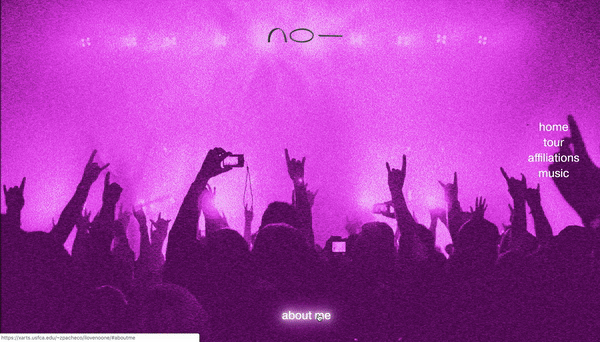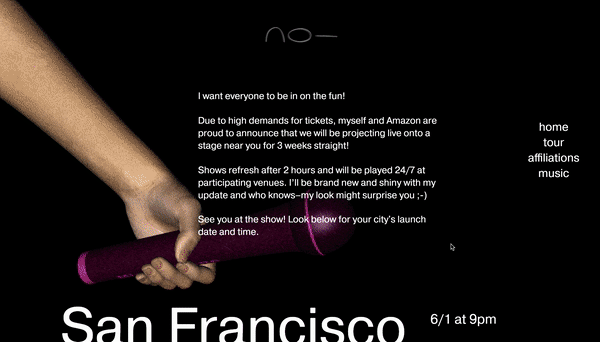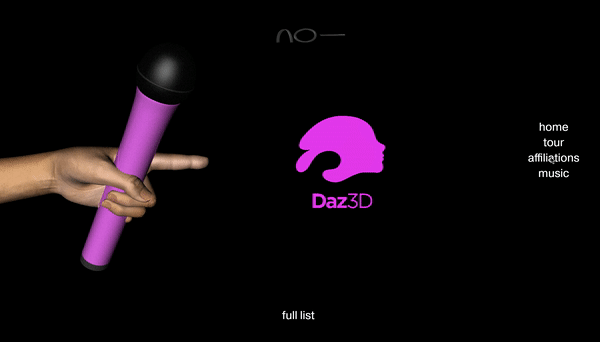 An official No One website was also created, using entirely HTML/CSS and JavaScript. Within the installation, a laptop decorated in No One stickers rested on a twin bed. Patrons were encouraged to immerse themselves in the space and turn to the website for more information, and a deeper look into this pop star's world.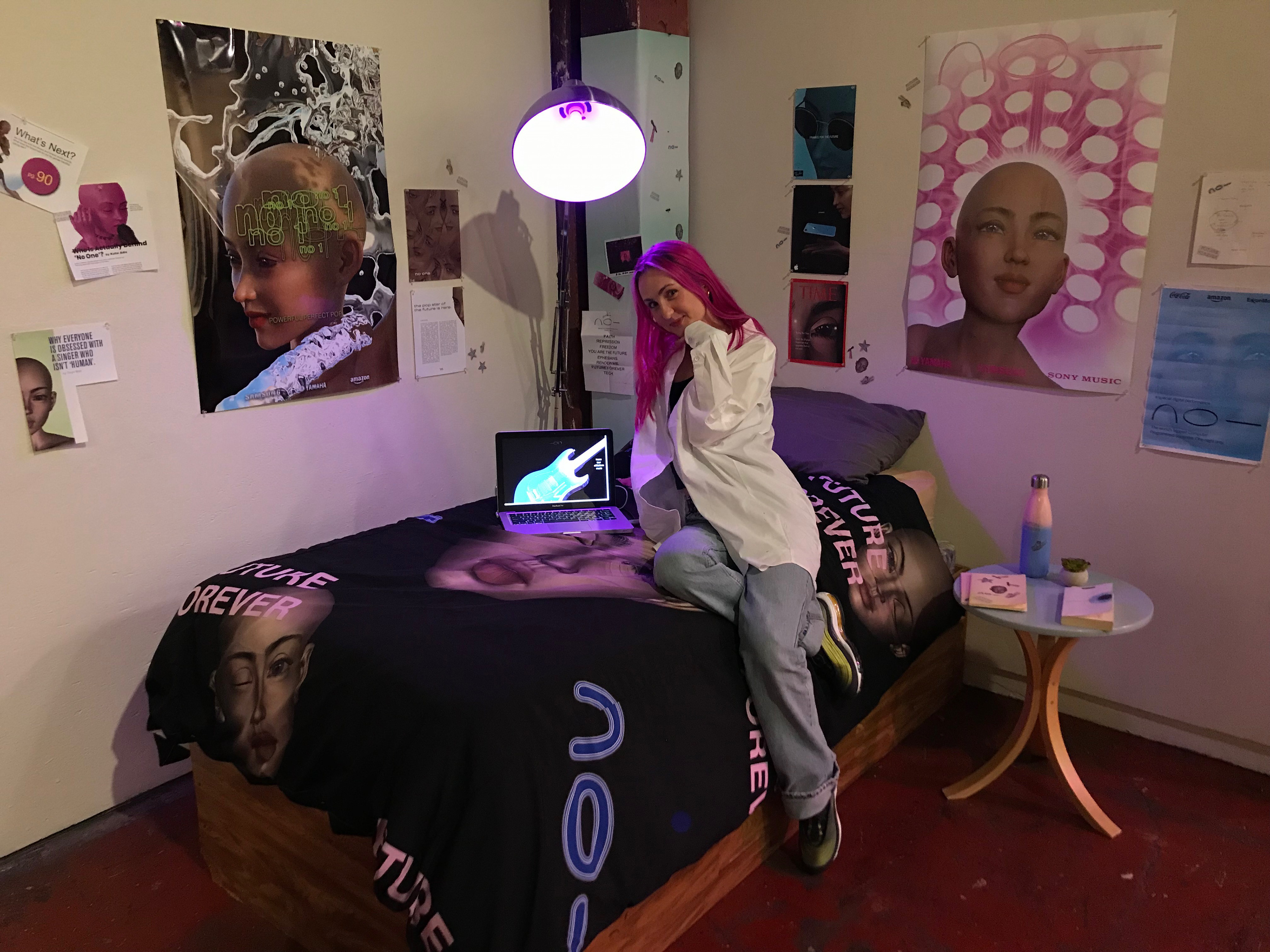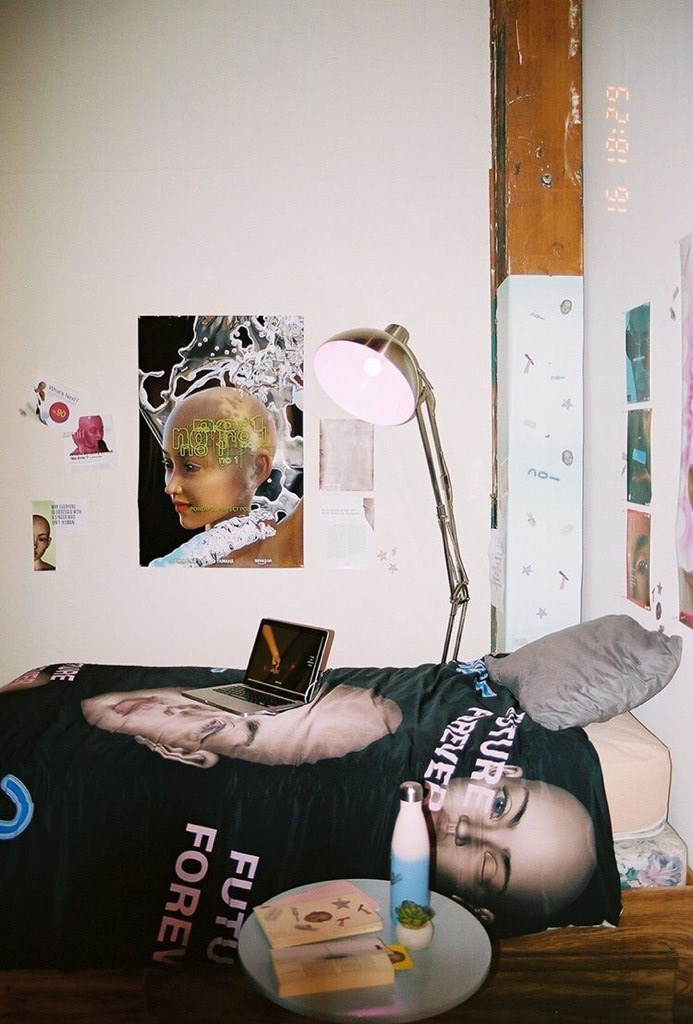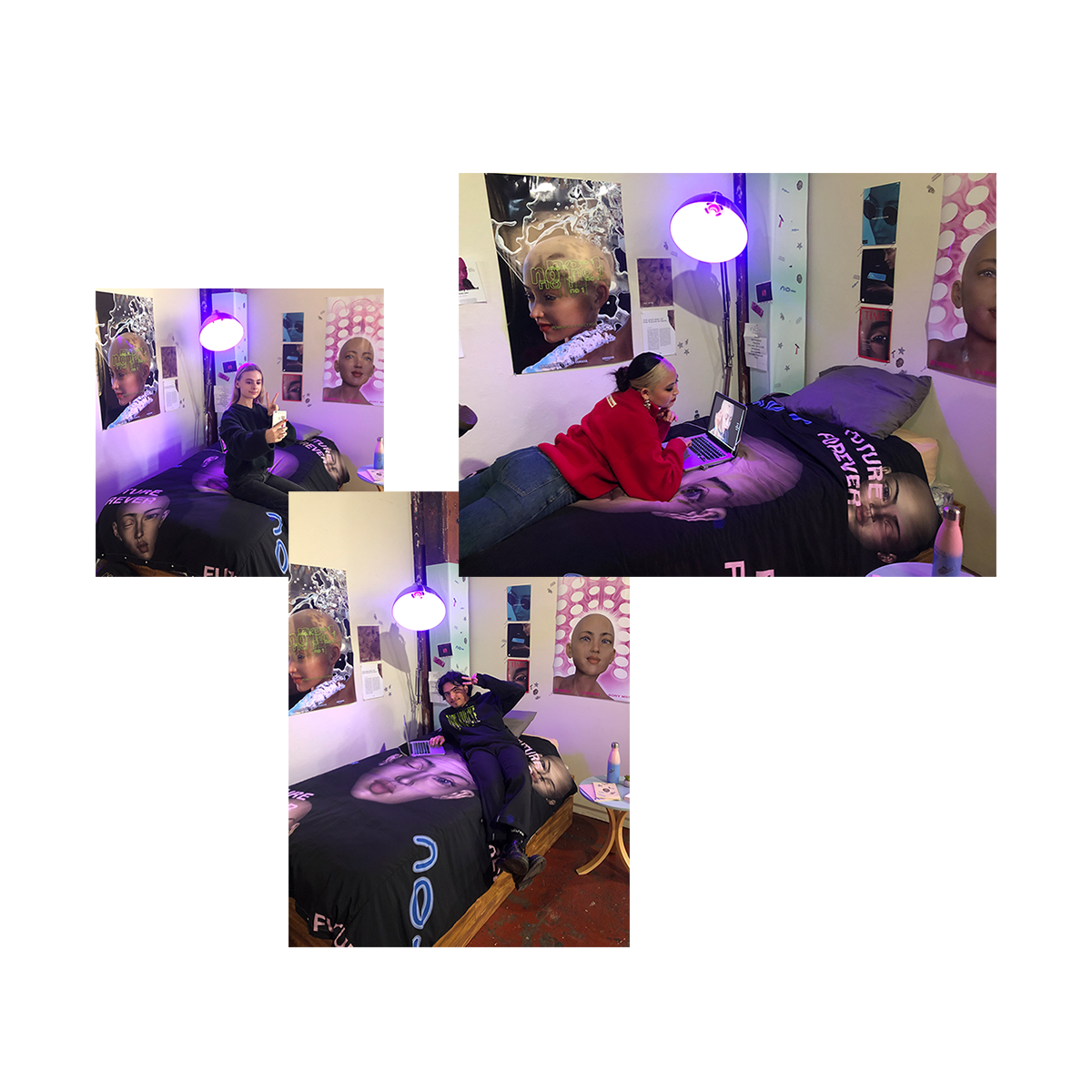 Folks interacting with the installation at SomARTS gallery in San Francisco, CA on May 16th, 2019.